Your website is your company's image; i
t's a reflection of your professionalism.
Make a good impression and give yourself credibility with a well-developed, fast, and modern website. 
Custom Automation Scripts
Automate repetitive tasks and decrease the burden on your employees and free up time that can be allocated to other tasks
Manage different sources of data into a secure and centralized location. Access your data on your terms.
Development customized
for your organization.
Business Automation Scripts
Decrease the burden on your employees and free up time that can be allocated towards other tasks.
Create a better way to keep track of your customers. Increase business efficiency and start analyzing your data.
Break large tasks down into more manageable pieces and see what you can automate.
Written in TypeScript using the NextJS framework. Considerations taken for other projects or enhancements.
"You never realize how fast things change before you get left behind. It was hard for people to find us because we didn't have anything online. We noticed our business started to grow once we invested in an online presence. This was the best investment we've made in a long time."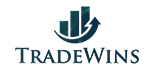 We'll maintain a professional and attractive online presence for you. Our iterative design language will give your business legitimacy and keep you competitive.
Turn your vision into a reality.